FREE ESTIMATES
Thank you for contacting Allseason Contractors, a representative will contact you shortly.
RESIDENTIAL ROOFING SERVICES
It's no secret asphalt looks great on your roof; four out of five homes are protected by asphalt shingles and 1 out of every 5 businesses have a shingle roof.
Asphalt roofing looks even better when you stack it up against the cost of other materials.
Whether it's superb colors and beautiful styles you're looking for, or unparalleled durability and performance, the bottom line is will find all these features in asphalt shingles.
ASPHALT
SLATE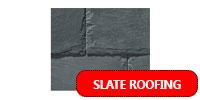 Go Back